Exciting News! Check Out Our New Certification as a Women Owned Business!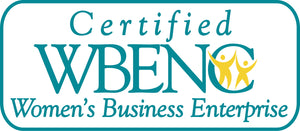 Hard work pays off and Kamshield is proof!  A huge congratulations to Kameron Miller and Kamshield/Kams11 Innovations which recently became certified as a Women Owned Business with WBENC!
The WBENC certification for women-owned businesses is one of the most widely recognized and respected certifications in the nation. Accepted by hundreds of corporations within the country and a number of federal, state, and local government agencies, WBENC certification is an important marketing tool for expanding a company's visibility among decision makers in corporate supply chain diversity and procurement organizations.
Kameron is beyond thrilled for her company to be certified and looks forward to developing relationships with other WBENC members and their companies.