A Family-Focused Business
Kameron Miller founded Kamshield after her own computer was compromised in 2015. The realization of how easy, dangerous and scary webcam hacking is, paired with the determination to protect her children and other individuals from the intrusion, led to an endeavor to create a tool that would grant privacy and encourage use.
Kamshield became the first company to offer kid-friendly designs and customizable prints for webcam covers, as well as sleek and discreet styles, to prompt acceptance and habit of use amongst the entire family.
A Business With A Mission
Five percent of all Kamshield sales are donated to P.S. I Love You Foundation, a nonprofit dedicated to nurturing youth through social and emotional learning programs. Kameron chose the foundation to help teach children about cyber safety and the dangers associated with technology. According to a nationwide survey that measures technology use among children eight years old and younger, the amount of time young children spend on mobile devices has tripled in the last four years.
Kamshield Leaders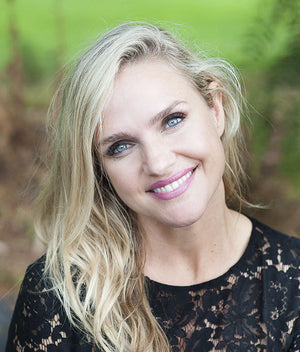 FOUNDER + CEO
Kameron Miller
Tech Entrepreneur
Kameron Miller understands the importance of privacy. Kameron's drive to protect her children and every other smart device user comes from her strong belief that every person should be safe online.
Kameron is no stranger to entrepreneurship; her innovative and forward-thinking abilities have always played a significant role in bringing value to a business. Kameron has deep expertise in strategic planning, growth strategy, and execution. She has more than a decade of experience in collaborating with businesses to increase their value.
Kameron's passion is to help build, inform, and support one another to make the world safe for our children and the future.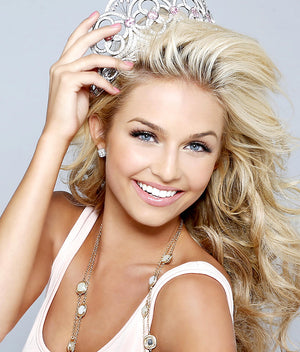 ADVOCACY PARTNER
Cassidy Wolf
Miss Teen USA 2013
As a victim of cyberstalking, former Miss Teen USA Cassidy Wolf gained the ability to understand and discuss the importance of protection against internet voyeurs.
While studying at college, Cassidy learned her private information was compromised and that she was being filmed through her webcam by a former high school classmate. Cassidy's encounter was devastating, but she refused to let it affect the rest of her life, which is why she currently serves as an advocate for hacking victims.
Cassidy joined the Kamshield team as an ambassador to get the message out about the importance of covering our devices when they are not in use.