If you haven't heard of Cyber Safety Cop - READ THIS!
-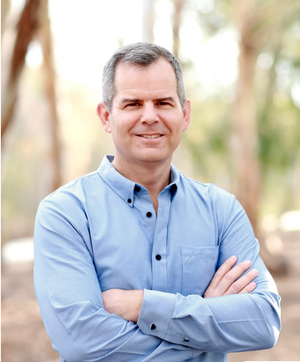 The world of internet safety is a better place with Clayton Cranford  and his work as Cyber Safety Cop!
Clayton Cranford is a Sergeant in a Southern California law enforcement agency and owner of Total Safety Solutions LLC. Clayton is one of the nation's leading law enforcement educators on social media, child safety, and behavioral threat assessments. Clayton is the author of the definitive book on cyber safety for families, "Parenting in the Digital World." He has also authored several articles for the Journal of School Safety and wrote the National School Resources Officer's manual on Internet safety and cyber crimes.

He created Cyber Safety Cop, a comprehensive Internet, and social media safety program. It teaches parents and students how to avoid online threats, such as cyberbullying, online predators, pornography, and social media addiction.

He has served as a member of the Orange County School Threat Assessment Team, School Resource Officer, and Crisis Negotiation Team. He has investigated threats, weapon possession, and violent crimes in K-12 schools throughout Orange County, California.

Clayton has more than 20 years of teaching experience and has been a featured speaker at the National Conference on Bullying, the Southwest Conference on Human Trafficking, the California Association of Crime Prevention Officers, and the National Association of School Resource Officers.

Clayton was awarded the 2015 National Bullying Prevention Award from the School Safety Advocacy Council, and the 2015 American Legion Medal of Merit.

Clayton is a sought-after media commentator on cyber safety and child safety issues. He has appeared on several TV shows, "The Doctors," NBC News, and CBS News.

Clayton has partnered with Agape International Missions (AIM), a leader in the fight against child sex trafficking in Cambodia. Clayton has served overseas with AIM in Cambodia's child sex trafficking epicenter and speaks at various Human Trafficking symposiums and conferences, spreading awareness and providing families with important safety information.

Clayton is married with two boys who love the Internet and technology. Clayton has a Bachelor's Degree in Philosophy and a Master's Degree in Criminal Justice.