Single Mom Vows To Raise Cyber Safety Awareness On The Heels Of The Recent FaceTime Bug That Put Millions At Risk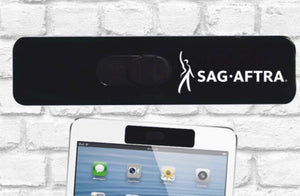 Kamshield Founder Kameron Miller Knows First Hand The Importance Of Keeping Your Web Cam Covered.
Manhattan Beach, CA-January 31st, 2019-Kameron Miller knows first hand how important it is to keep your web cam covered. A hacker accessed her webcam and was able to watch her and take photos without her knowing. This scenario is all too common. Instead of retreating with fear, Miller decided to outsmart her hacker and help others from ending up in the same situation. She invented KAMSHIELD. A small, customizable webcam cover that sticks on to laptops, tablets, chrome books and computers by simply sliding The KAMSHIELD Cover over the webcam lens when not in use, keeping your private life private.
Recently under fire is Apple for their FaceTime bug! Apple has urged the public to disable FaceTime until they are able to fix the bug that allows people to listen in on and in some cases access the camera on your devices allowing the hacker to spy on you without your knowledge. This can take place without your phone even ringing, so you have no idea your privacy has been violated.
Miller is passionate about sharing her Kamshield with everyone she meets. "If I can prevent just one person from having to go through the horror of what I went through when my webcam was hacked than I have done my job." Joining her on this cyber crusade is former Miss Teen USA Cassidy Wolf, who fell victim to a cyber stalker in a highly publicized criminal case that is currently on display in the FBI Museum. The duo have appeared on local news stations speaking about the importance of cyber safety.
Protect yourself and your loved one's with Kamshield.
For more information on Kamshield visit: www.kamshield.com
Press contact:
Julie Anderson
Blu Public Relations
760-440-0030