UK's Government Communications Headquarters Investing in Coursework for Teens & Cybersafety by Warwick Ashford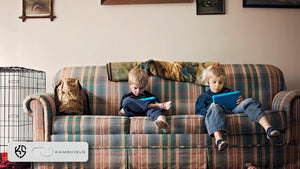 The National Cyber Security Centre's (NCSC) CyberFirst courses for digital natives aged 14-17 have been credit-rated by the Scottish Qualifications Authority (SQA).

The CyberFirst initiative was created as part of the UK government's five-year National Cyber Security Strategy (NCSS), announced in 2016 and supported by supported by £1.9bn funding.

The NCSC has welcomed the move as a mark of confidence in the cyber security agency's efforts to help strengthen the cyber skills pipeline and address the shortage of these skills.

The Scottish Credit and Qualifications Framework (SCQF) rating also gives students and employers confidence in the quality and level of content offered in CyberFirst courses.

Rating is structured around a "robust and rigorous" framework, said the NCSC, in partnership with tech learning provider QA and the Smallpeice Trust, a charity dedicated to promoting careers in engineering.

CyberFirst Defenders (14 to 15-year-olds), Futures (15-16) and Advanced (16-17) courses are designed to give students the opportunity to explore the latest tools and technology, and develop their skills.

Chris Ensor, NCSC deputy director for skills and growth, said that since 2017, more than 3,000 students have attended the NCSC's free CyberFirst courses.

"Securing SQA accreditation emphasises the high standards of the programme," he said, adding that CyberFirst courses offer students an "ideal entry point to a fantastic career in cyber security".

This summer, a variety of five-day courses will be available for all levels and ages, said Ensor. "I'd encourage young people interested in computing and technology to take a look at what's on offer on the NCSC website," he added.